Sociedad Amigos de los Niños
Based primarily within the Honduran capital city of Tegucigalpa, Sociedad Amigos de los Niños (Sociedad) strives to help Honduras' most vulnerable. For more than 40 years, Sociedad founder Sister Maria Rosa Leggol has delivered hope and an opportunity to forge a brighter future by fostering confidence and skill-development in the children and families she works with.
Sociedad Amigos de los Niños operates the children's villages, the Nuevo Paraiso schools and the Reyes Irene Valenzuela School for Girls. With the help of Sociedad, our brigades often work directly with these schools and children's villages. Sociedad also helps us coordinate visits to rural schools and communities with our Building, Educational & Awareness, and Healthcare brigades.
Sociedad is a non-profit organization governed by a board of directors. It has a minimal number of paid staff, funded primarily by the Honduran government, in order to properly run the organization. In addition to Friends of Honduran Children, a number of other non-governmental organizations also partner with Sociedad, including: Honduran Children's Rescue Fund; Virtu Inc.; and Friends of Honduran Children Indiana.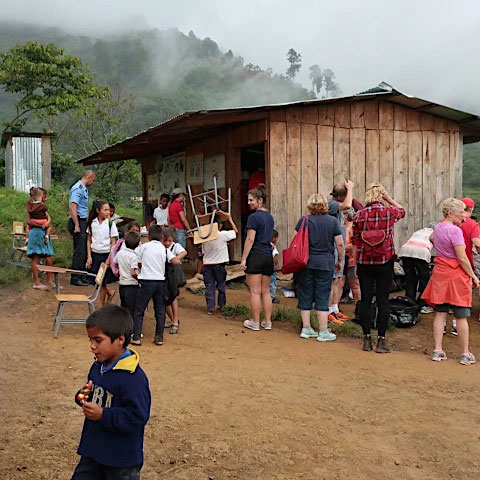 Reyes Irene Valenzuela School for Girls
Girls in developing countries often have limited access to education, and begin work at an early age as domestic labourers. These jobs limit their future opportunities and unfortunately, open the door to potential abuse. The Reyes Irene Valenzuela Project aims to champion their rights while providing legal, psychological, recreational and educational support to these young females. The school provides an accelerated program of primary and secondary education to students aged 12-18, so they can receive an official high school diploma.
The girls also receive vocational training in fields such as computer applications, computer repair, pharmacy assistant, tailoring, or community health. Upon completion of the program, graduates may apply for micro loans from us to start their own businesses.
Friends of Honduran Children supports the Reyes Irene Valenzuela Project through Sociedad Amigos de los Niños. You can help educate a girl through this program.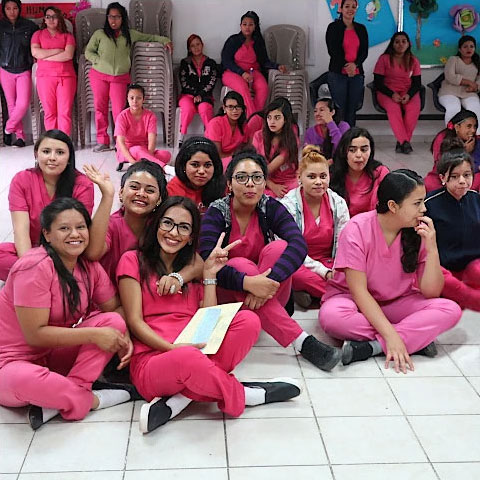 Nuevo Paraiso Children's Village
This Children's Village, operated by Sociedad Amigos de los Niños, provides a safe shelter and loving home to children of all ages. Up to 150 children live at Nuevo Paraiso in a family setting with 10 children and 1 caretaker (Tia) per home. All school-aged children attend the on-site elementary or high school.
In order to expand their future opportunities, Friends of Honduran Children funds an English as a Second Language (ESL) Program at the village. A teacher comes from the capital, Tegucigalpa to teach the weekly Saturday morning classes, which follow a structured curriculum. Developing a base knowledge and fluency in English will open doors to future educational and employment opportunities for the children.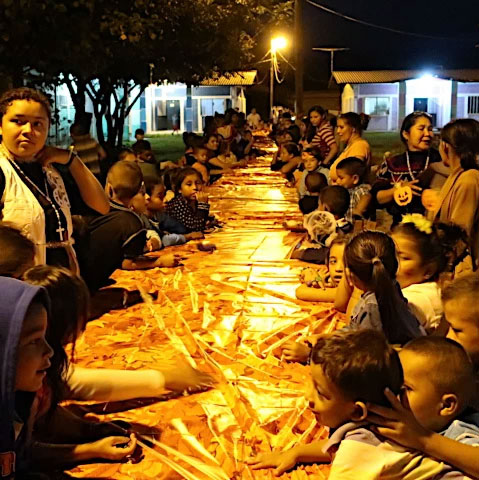 Nuevo Paraiso Elementary & Technical High School
The Nuevo Paraiso schools offer an excellent education to both the children in the children's village and children from local communities.
Many children from the outlying areas cannot afford to pay for high school. Our education committee provides scholarships to local high school students who have demonstrated academic commitment and ability. We offer full-time scholarships, and part-time scholarships for students who can only attend on the weekend.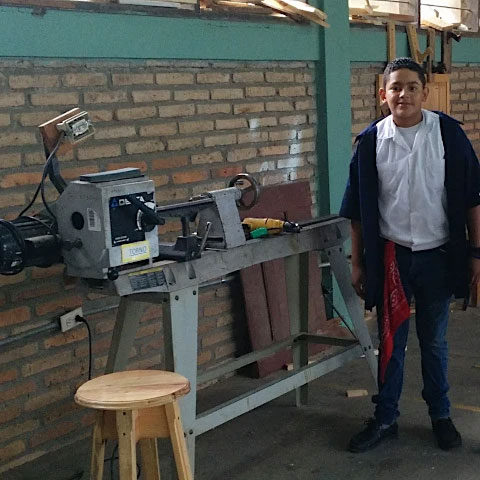 Futures Fund
When children turn 18, they leave the Children's Village for post-secondary education, vocational training, or employment opportunities.
Child sponsors often continue to directly sponsor their child if the child is accepted into a post-secondary education program. Our general Futures Fund provides economic support to any student in need.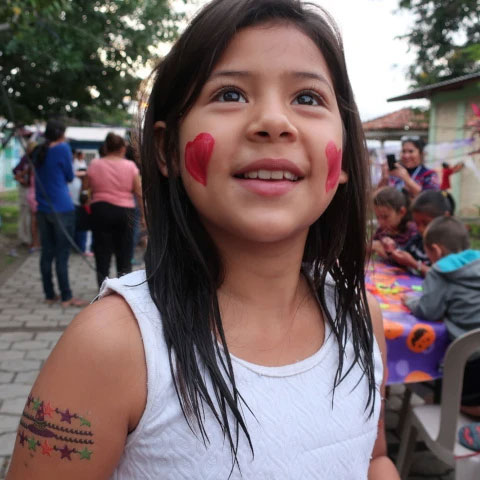 Cardiology Coffee
Cardiology Coffee donates 5% of all sales to Friends of Honduran Children to support our programs. 
A doctor-led company, Cardiology Coffee specializes in making high quality, organic and pesticide-free coffee that is not only excellent for your health, but also tastes great! The coffee is grown in Southwest Honduras by women seeking economic independence to support their families. These women formed their own cooperative in 1993 and have since grown their farmland from that single hectare to 37 hectares. They also have a wet mill, drying patios, and a compost production plant that have helped foster coffee quality. Thanks to the success of the association, many of the women have been able to purchase their own land, perpetuating economic stability and freedom for themselves and their families while breaking a cycle of abuse.
To learn more and place your order, go to https://cardiologycoffee.com