Brigades are the heart and soul of our work with Honduran children. Our brigaders come from all walks of life, drawn by their passion to make a real difference. Whether you are a high-school or university student, are affiliated with a service or church group, or perhaps a retiree, we would love to have you – really, all it takes is a realization that you can foster change, and a commitment to make it happen.
A brigade typically spans 1-2 transformational weeks in Honduras. Prior to that, your team may spend time fundraising. It is common to collect and pack essential supplies, such as toiletries and clothing, for distribution in Honduras. In addition, each brigade has a specific focus: building, education/awareness and healthcare. One of the most rewarding aspects may be the opportunity to actually meet your sponsored child.
Building Brigades
Every year we send brigades to Honduras to construct houses and schools, and to improve general facilities. No construction background is required, just a willingness to help! It won't be all work – there will be opportunities to interact with the children and their caregivers!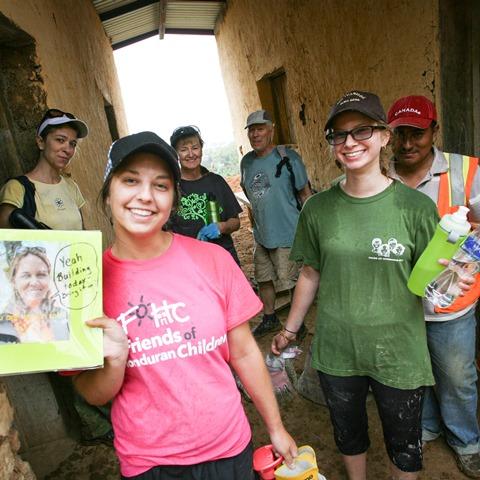 Educational and Awareness Brigades
Educational brigades are focused on helping out at our Children's Village. You may be involved in smaller building projects, or participate in classroom activities, but above all you will be able to make some real connections with the children we support. In addition to experiencing a variety of activities around our Children's Village, these brigades typically visit rural mountain schools to provide support and supplies for the teachers and students.
Every Educational and Awareness Brigade visits the Reyes Irene School for Girls in the Capital. The girls and staff are thrilled to show visitors their school and will make a presentation about who they are, where they have come from and their hopes and dreams for the future.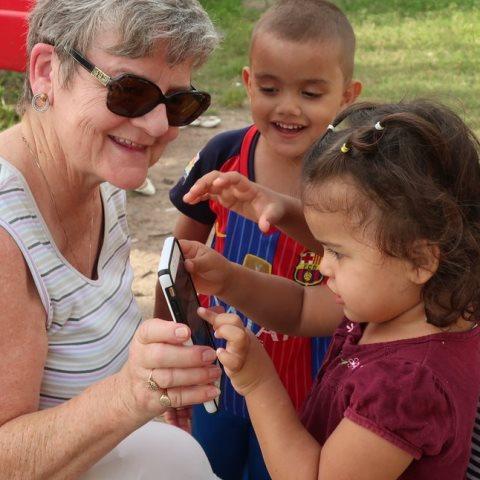 Healthcare Brigades
With the assistance of regulated health care professionals, we are able to provide free medical and dental care to approximately 2000 patients per brigade. In addition, through health promotion and disease prevention education, we are able to empower communities to make sustainable impacts on their communities. Since its inception, over 100,000 Hondurans have received medical attention and over a million dollars in medicines have been dispensed.