Feliz Navidad from Nuevo Paraiso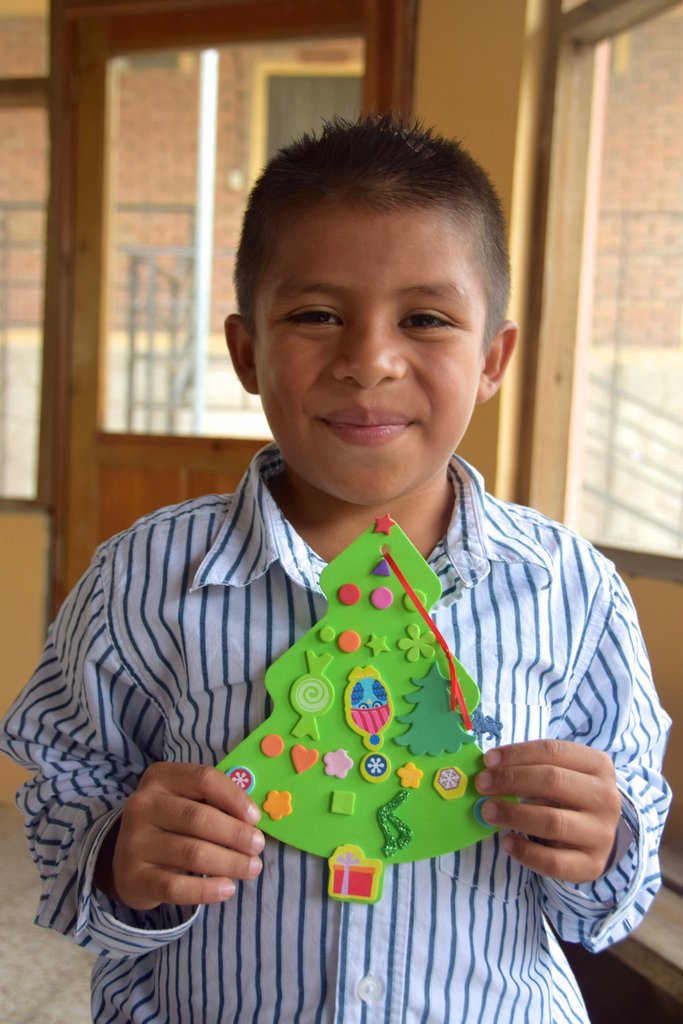 Jan Carlos is delighted to display the Christmas tree he made to celebrate the holiday.
As you read this, the children in Nuevo Paraiso are as excited as children in Canada about Christmas. But what is Christmas like for them?
It is a tradition in Honduras to have a new outfit including shoes to wear on Christmas Eve. The staff and Tia's at Nuevo are busy organizing new clothes for all of the children in the village. We are very grateful to an anonymous Peterborough donor and to the organizers and supporters of the Tree of Dreams at St. Alphonsus Roman Catholic Church in Peterborough, Our Lady of Perpetual Help Church in Chateauguay and St. Martin of Tours in Ennismore whose gifts help to make Christmas a special celebration.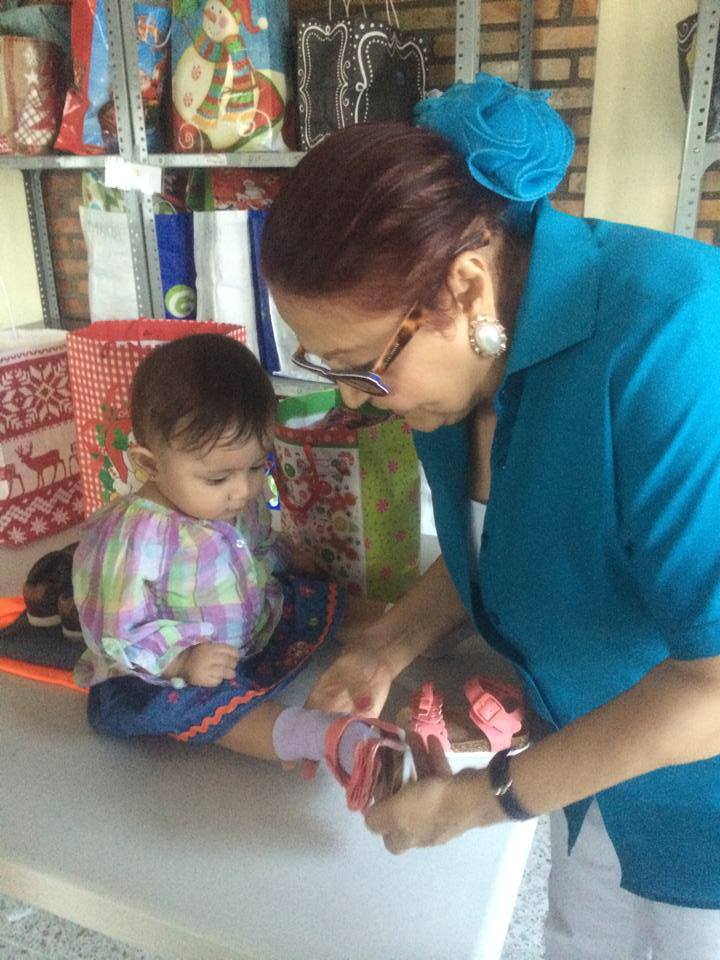 Mae, affectionately known as the Grandmother of Nuevo, helps little Alina with the new shoes that will complete her Christmas outfit.
One of the most heart-warming traditions in the village is the "secret friend" gift exchange. Each child draws a name and then goes into the cafeteria and "buys" a gift with tickets. Each gift is worth a different ticket amount. They learn to give another child a gift that they have personally picked out with the other child's likes and needs in mind. And they learn the joy of giving!
The children have dinner in their individual houses, and the menu varies in each house but everyone looks forward to the tamales that appear at Christmas time. Unlike tamales here in Canada, they are wrapped in plantain leaves rather than corn husks. Torrejas filled with dulce de leche are a special dessert for the holidays.
Feliz Navidad from all of the children, the Board and staff at Friends of Honduran Children. Merry Christmas to all!