A Young Visitor's Perspective of FoHC
By Ivin Roxana Medina Matute
Ivin arrived in Nuevo Paraiso in 2008. She is presently attending Fleming College thanks to generous sponsors and the support of the College. Thank you! We asked her to write about FoHC from her perspective.
Seeing innocent kids on the streets working, begging for money or food, eating junk from the garbage and young adolescents with babies without economic resources to raise their children instead of being at a school studying hard for a better future is a normal day in Honduras.
A good education, health care and the basic necessities are what all parents want for their kids. Sadly for many of the parents in Honduras this is just that, a wish. Honduras is a very poor country where, while the rich grow in abundance, the poor are sinking in misery, facing low and limited possibilities of growth. Honduran parents feel unable to bring up their children and achieve their dreams.
This is where Friends of Honduran Children appears and plays a great and important role, performing and fulfilling every single word of its mission "Changing Lives". FoHC gives hope and faith to desperate parents who want to see their children achieve their goals in life and change their whole life story.
FoHC's efforts are immensely helping to raise children and prepare them for the future, to make a difference in the society that will change and benefit the country. Because of FoHC, the dreams of parents, kids and country continue.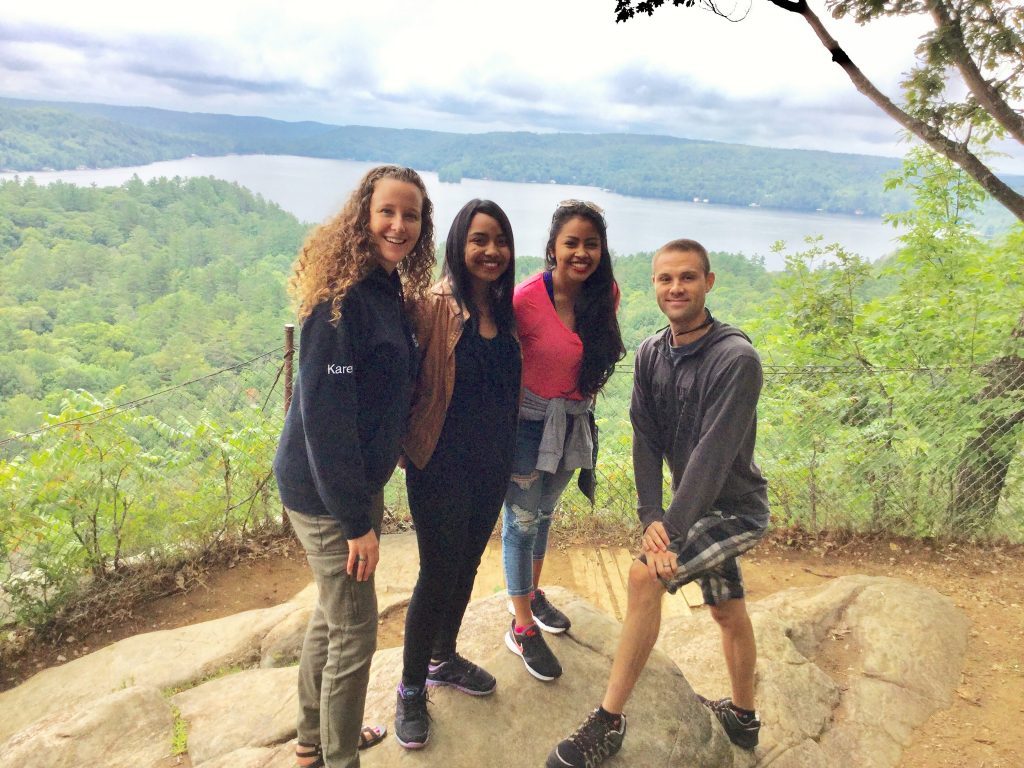 Ivin and Fany enjoying a Canadian adventure with their Peterborough family, Shannon and Karen Hartford.
Ivin is enrolled in Tourism program at Fleming. One of the pleasures of being in the Peterborough area is the challenge of outdoor activities. Like most of us though, she hates the deer flies.