Your Support to Scholarships Changes Lives
Honduran Committee Faced with Difficult Task of Choosing Recipients.
Thank you for your gifts to the Education Fund. Last year, your donations helped 17 full-time and 23 part-time students pursue better lives for themselves and their families.
Elementary school in Honduras ends at grade 6. The Nuevo Paraiso High School attracts students from outside the children's village, but the surrounding area is poor and most families find it hard to provide their children with the luxury of a secondary school education. Each fall the committee members review so many letters from promising students that need your assistance.
Here are two examples of students that are able to go to school, thanks to the support of people like you.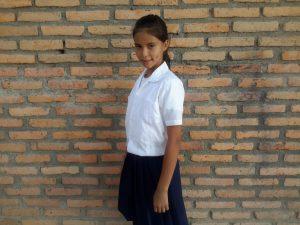 I am Marisol and I am a student at the Nuevo Paraiso High School. I am 13 years old and I am in 8th grade and my average was 91%. I have to walk 2 hours to get to the bus to take it to school. This scholarship will help with that expense as well as with my registration.Jeily Marisol Velásquez (002)
My dream is to study agricultural engineering, but my family is poor and they don't have enough money to help me.
My Dad only has temporary work and when he isn't working it is hard for them to pay for me to get to school. The scholarship will help me realize my dreams and have a better future.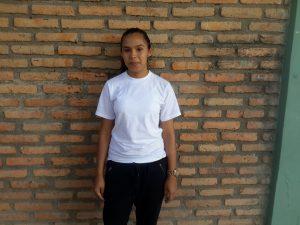 My name is Belkis Pamela Vasquez Gonzales, and I´m 16 years old. I am a girl who comes from the village ¨Valle de Angeles La Libertad Comayagua¨ that is looking for an opportunity in this place of ¨´Nuevo Paraiso¨ (new paradise) where my aunt lives. She gave me the chance to live here because my family has scarce resources and they can hardly give me any schooling.
My parents have made a huge effort but the situation is really hard in my house, and I wish to overcome it so that I can help them later. I am so grateful for this scholarship. I will make an effort, just like I've been doing it my whole life, and I will not let you down.
I want and I long to keep studying. I have dreams about overcoming myself and fighting every day.
Partial scholarships are given to students who can only attend class on Sundays, after they have already put in a 6-day workweek. These awards of only $100 per year will contribute to the cost of registration, books, the required uniform and their transportation on Sundays.
For more information on education in Honduras and how you can help visit our website.