Preparations Underway for the 12th Grace Brigade
Many Thanks to the Brigaders and the Volunteers and Donors Who Support their Work.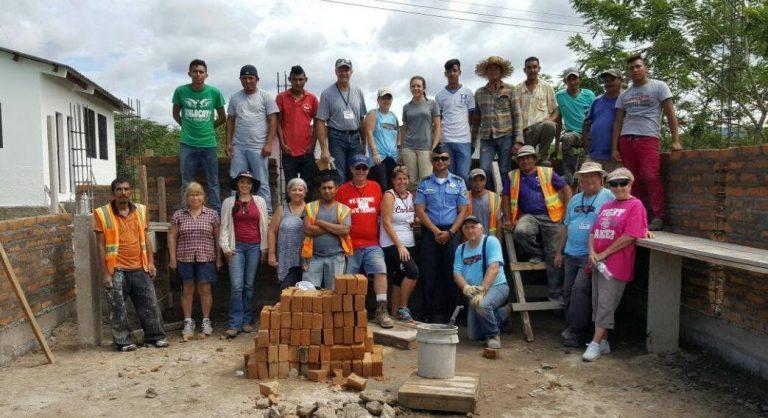 Members of the February 2016 Grace Brigade on the ground in Honduras
Members of the congregation and friends will travel to the Nuevo Paraiso Children's Village in November to start construction of an office for the school nurse and principal to share. Part of our 5-year construction plan in the Village, the new office will release the existing office space to be used as a classroom. With more children in our children's village, the school is now at capacity and needs more classroom space.
Not only do these dedicated volunteers raise the brick walls on the site, they are tasked with raising the funds to provide the bricks and other materials that will be used in construction. Grace United's Annual Fall Yard Sale will take place on Saturday, September 9th from 7 AM to 1 PM at 581 Howden Street, Peterborough.
This will be the 12th year that Grace United has undertaken a trip to Honduras through FoHC. For some members of the brigade it will be an opportunity to visit with the children that they sponsor in the children's village.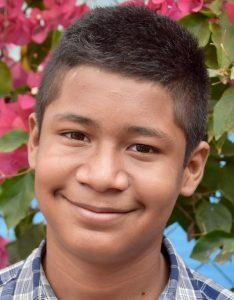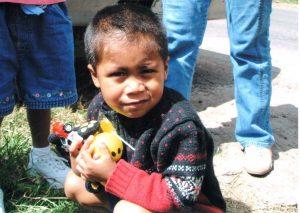 Brigade member Debbie March met her sponsored child on her second brigade in 2007. Jose Luis and his sister Ana Paola were in transit to Nuevo Paraiso but the vehicle they were travelling in had broken down by the side of the road. In one of the many "coincidences" that seem to populate our stories, Debbie was in the vehicle that stopped to help. Not only does her brigade work contribute to the well-being of many children in Honduras, it allows her to keep tabs on Jose Luis as he grows up.
You can sponsor a child in Nuevo Paraiso without going on a brigade.