Two Nuevo Paraiso Graduates Arrive in Canada
Their dreams have come true thanks to people like you!
Ivin and Fany and their two little sisters arrived in our children's village in 2009. Canadian volunteers were on the ground and picked them up form an overcrowded and severely underfunded government orphanage.
They couldn't believe it when they saw Fany carrying a garbage bag full of all of their possessions. Everything that these four girls owned fit into one small garbage bag. The girls were very withdrawn and scared, unsure of where they were going. It didn't take long for them to adjust to life in our children's village, and now 7 years later they have turned into bright young women, full of potential.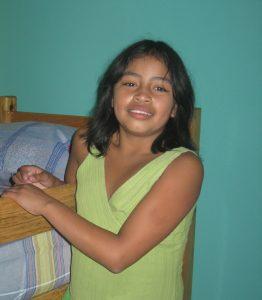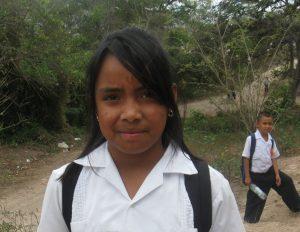 Above Fany and Ivin when they first arrived in our children's village in 2009.
The girls arrived in Canada in January and are adjusting to their new lives here. We are so grateful that Fleming College has partnered with us to reduce the tuition cost, and that a family in Peterborough is providing a home for the girls at no cost to Friends of Honduran Children. With the support of generous sponsors and donors like you, the girls' dreams have come true.
Thanks to the ESL education they received in the Nuevo Paraiso village, the girls were accepted into the highest level of ESL. They did four months of ESL and will start their programs in September. Fany will study Business and Ivin will study Computer Engineering Technology.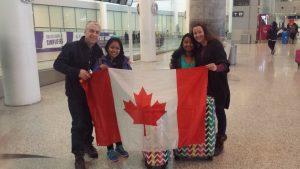 Fany and Ivin on their day of arrival, ready to start their new lives…thanks to you!